Retractable Screen Doors
San Diego Window & Door Screens
At Mobile Speed Screens we understand the desire to keep the integrity of your home's entryway beautiful, all while using the functionality of invisible screen doors to keep out unwanted insects and debris. Our retractable screen door options are the answer: they provide screen functionality while retaining the character of your door with our low profile, nearly invisible rolling screens. When in use, our retractable screen doors allows you to keep flies and bugs out of your home; and when not in use the screens roll away so that you can enjoy an unobstructed view. Our roll-away screens are protected in their housing so they will remain clean and last a long time. Our retractable screen door San Diego options are efficient and convenient for any doorway!
Scroll down to view installation images, see our demonstration video here, or visit our gallery page for additional photos.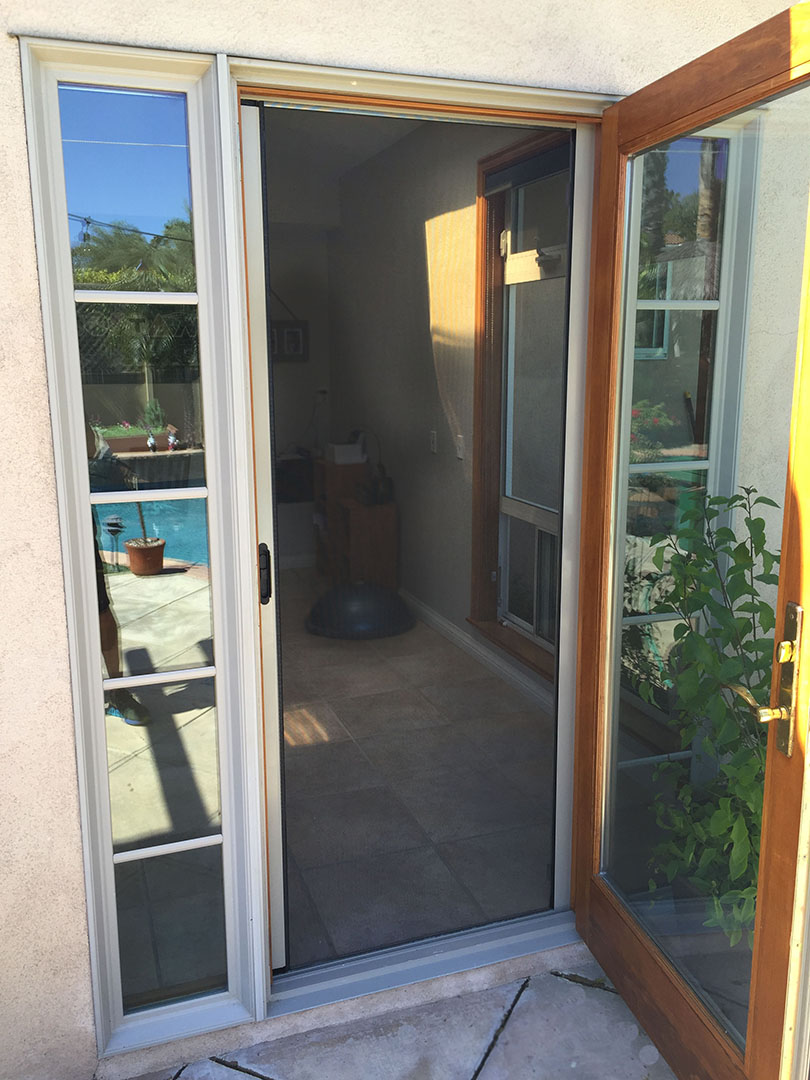 Product Specifications:
Customized sizes available for any doorway
Installation for both inward & outward swinging doors
Available for single or double/french doorways
Easy to use fingertip push-button latch control (note: we do not use a magnetic closure latch, but rather a traditional jamb latch)
Variety of color options available
Disappear when not in use
Freedom from flies and insects
Built-to-last frame & screen
Easy to re-screen mesh if damage occurs overtime rather than replacing the entire door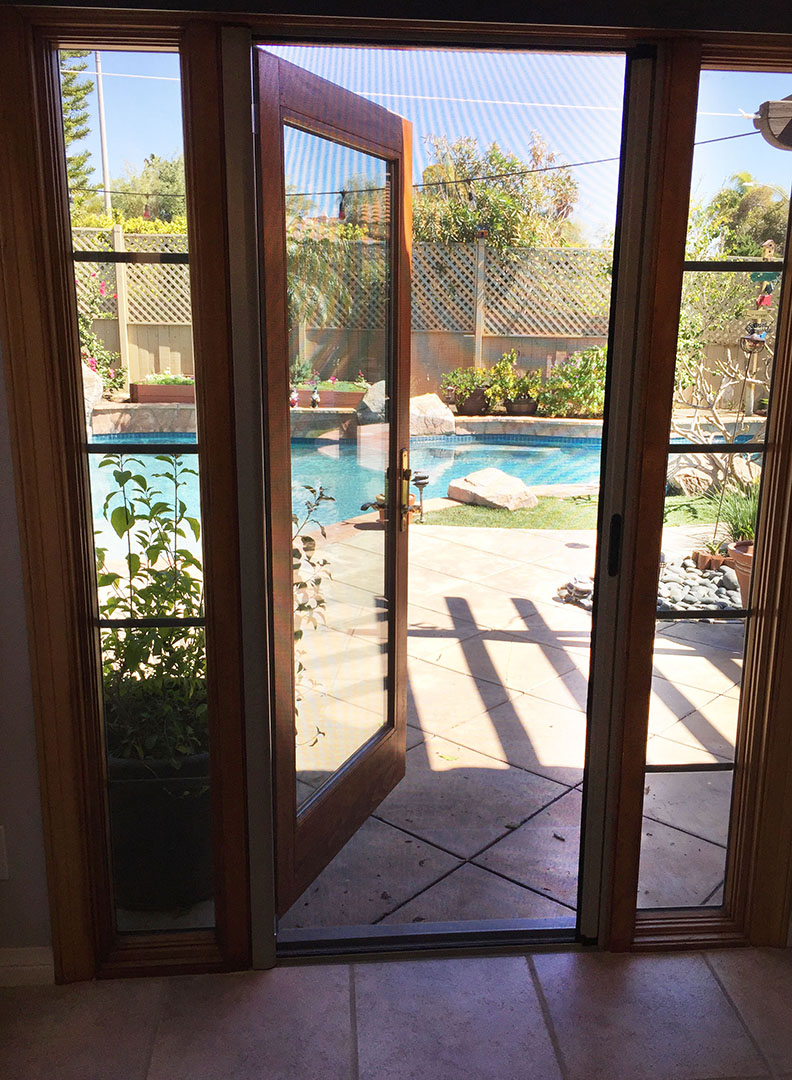 Read more about the Retractable Screen Door San Diego Brand we install:
Roll-Away: "Employing the highest quality materials with recognized engineering skill, Roll-Away™ products are easily installed and will last the lifetime of the building when properly maintained. Roll-Away™ window screens and doors enhance the beauty and dignity of a well-planned home."
See installation photos below, and see our demonstration video here (or visit our gallery page for even more installations).

Mobile Speed Screens, Inc has proudly served San Diego County since 2003.
Call us about your screens and screen doors needs: