Pet Door Screens
San Diego Window & Door Screens
We know that San Diegans love our pets, which is why we offer San Diego Pet Screen Door services. Having a pet door is kind and considerate to your furry friends but sometimes, in a rush to enter or exit, your pet may "crash" through and damage your screens. At Mobile Speed Screens we receive a fair number of requests for repair of window and/or screen doors. Not only can be fix your existing screens, we can offer you reinforced pet mesh screen options that are seven times stronger than the typical screens. See below for options & details:
Pet Doors, for Your Family Pet(s)
If you have patio screen doors, you will be happy to know that pet doors can sometimes be installed directly onto your existing screen doors – there is no need to change the entire system that may already be in place. Call us for a phone consultation so that we can assess whether your current swinging or sliding screen door framework is suitable for an easy pet door installation.
We are pleased to offer PRIDE heavy duty pet doors. PRIDE is a division of Z Industries – a large storm window and door manufacturer based in Los Angeles. A unique aspect of PRIDE pet doors is that they use reclaimed tire rubber for the swinging door flaps to add durability and longevity to their frequent use. These flaps are held in place with magnets to prevent wildlife and undesirable critters from entering your home. They also come with an insert to close off the pet door when desired. Note that these are not equivalent to a pet door that you can source and install yourself from online sellers – our pet doors and installation methods are sustainable to the wear and tear of a pet's use over a long period of time.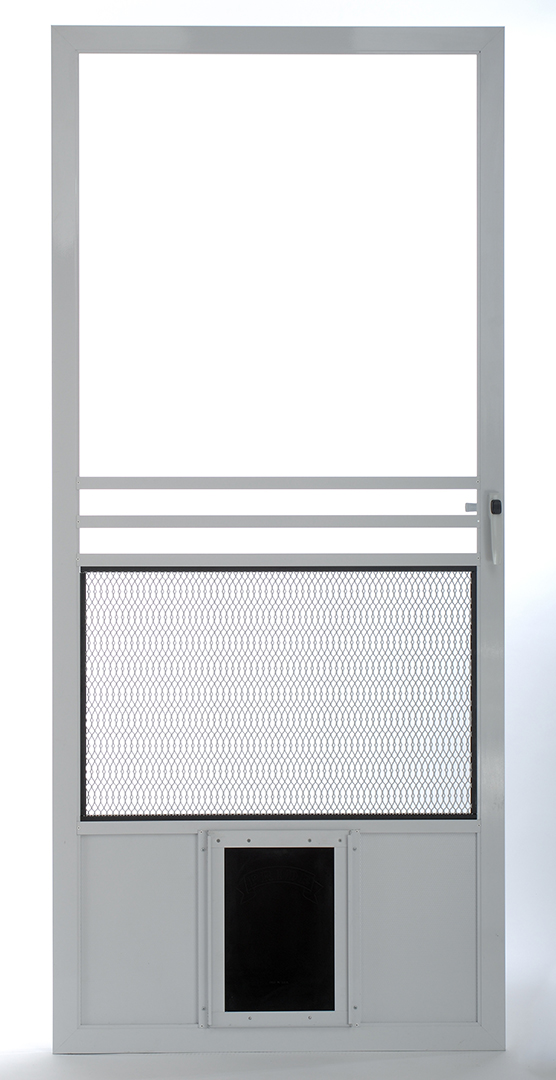 Pet Screen Door San Diego: Colors & Sizes
Pet screen door San Diego options include 5 neutral colors to match your existing door frame color:
White
Tan
Bronze / Dark Brown
Anodized Silver (shown here)
Black
Pet screen door sizes & the corresponding pet size:
SMALL (4.75″W x 7.5″H: suggested for animals with a 2.5″ rise
MEDIUM (8.5″W x 12.5″H): suggested for animals with a 2.5″ rise
LARGE (11.5″W x 16.9″H): suggested for animals with a 5″ rise
X-LARGE (14.5″W x 19.5″H): suggested for animals with a 9″ rise
More on how to measure your pet & determine the right size pet door click here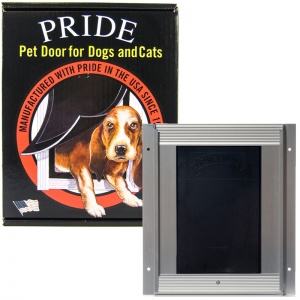 Pet Screen Mesh
For San Diegans who worry about their pet scratching or jumping through their window or door screens, we have the screen for you: Phifer PetScreen. This screen mesh upgrade is available on any window or door, and is recommended since it's less likely to tear and puncture, and it is 5 times stronger than the standard screen mesh.
Available for windows and doors
Five times stronger than standard mesh
Resists damage by dogs and cats
Excellent outward visibility
Made with strong vinyl-coated polyester
Not harmful to your pets
Made with Microban (antimicrobial protection inhibits the growth of stain and order-causing bacteria on the screen)
Please note: this screen material is not childproof nor 100% guaranteed to resist tears or damage by rodents. Please contact us if you have any questions regarding our pet doors San Diego products: 858-761-4545 or 760-525-0990.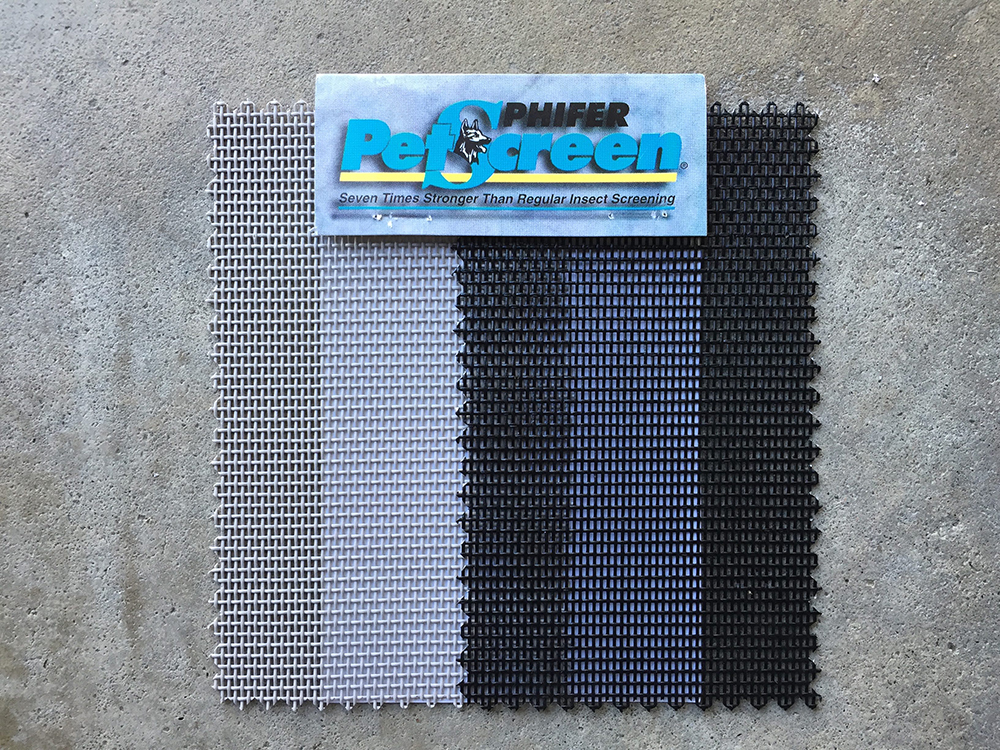 Mobile Speed Screens, Inc has proudly served San Diego County since 2003.
Call us about your screens and screen doors needs: