Invisible Low-Profile Screens
San Diego Window & Door Screens
For any window or door screen replacement, or re-screen try our Invisible Screen San Diego upgraded option with Phifer UltraVue® low-profile screen mesh. This high visibility screen option allows for more light, a sharper, more brilliant (nearly uncompromised) view outside while still keeping the unwanted bugs out. This screen option is especially recommended for properties with ocean views, canyon views, or for any home or business that need an unobstructed view through screen windows or doors.
If you are interested in our Phifer UltraVue® low-profile mesh upgrades, please ask your service technician about this superior "invisible" mesh at your next appointment.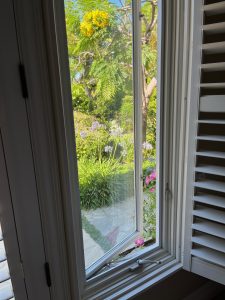 Mobile Speed Screens, Inc has proudly served San Diego County since 2003.
Call us about your screens and screen doors needs: